About altformeget.online
altformeget.online is an interconnected place for you to write and publish, powered by WriteFreely and ActivityPub.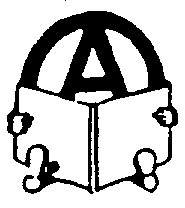 dette er et sted hvor du kan skrive tekster. du kan kalde det en blog, en journal eller en notesbog. hvis du vil have en konto, så skriv til noisebob på mastodon og spørg efter en invite...
læs (offentlige) altformeget.online blogs der.
her er ingen følgere, likes eller kommentarer.
du kan følge med, læse og kommenterer på folks blogs via mastodon, hvis de altså er offentlige.
---
altformeget.online is home to 17 articles across 7 blogs.
About WriteFreely
WriteFreely is a self-hosted, decentralized blogging platform for publishing beautiful, simple blogs.
It lets you publish a single blog, or host a community of writers who can create multiple blogs under one account. You can also enable federation, which allows people in the fediverse to follow your blog, bookmark your posts, and share them with others.